Joden Girl
Baubles, Bling and Golden Things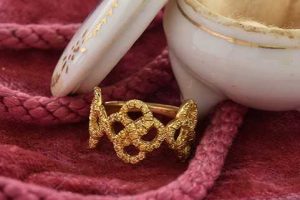 Choosing a piece of jewelry is like buying a new dress or a great pair of shoes.  It's a process – first we shop with our eyes.  Customers come in to Joden, milling around, casting their eyes up and down, scanning the cases.  I love watching their faces light up when they find something that speaks to them.  It's an exciting moment.  Our job is to match each client with the perfect piece, the one that lights them up like a candle.  
Coincidentally, the same thing happens to those of us who work in the store…  we dig through new inventory like scavengers searching for buried treasure.  That's exactly how I discovered this golden beauty.  Joe and Jay had been on a buying trip and returned with a box overflowing with baubles and bling.  As I sifted through, this little ring caught my eye.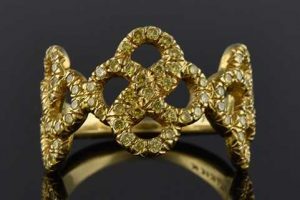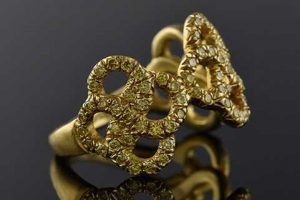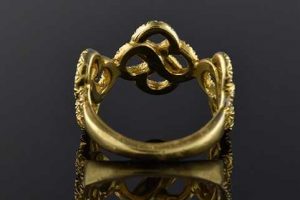 There's nothing like the look and feel of high karat gold.  This ring is made entirely of 22 karat yellow gold – it glides over the knuckle like silk.  The top portion is comprised of a trio of quatrefoil shapes.  Each one is set with thirty-one round brilliant diamonds.  These stones are natural fancy yellow in color with a combined total weight of .50 carat.  The monochromatic effect is simple and stunning at the same time.  This is a ring that will become a part of you, it's a signature piece.  You will find yourself wanting to wear it every day.  
Originally priced at $2,160.00.
Mention this blog and it can be yours for the special price of $1,650.00.
"You can go to a museum and look, or come to us and touch."
Written by Carrie Martin
Photos by Dana Jerpe