Joden Girl
Baubles, Bling, and Bohemian Things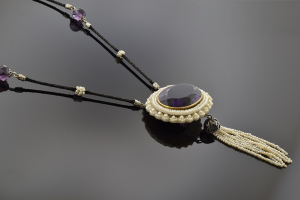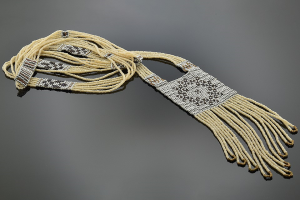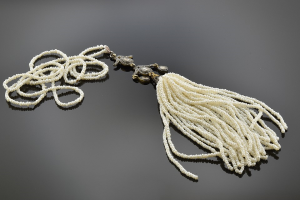 For the last three months, I have worn nothing but soft cotton dresses, sandals, oversize hoop earrings and long necklaces.  It's my go to summer outfit.  All I need to do is swap out the sandals for boots and add a pair of leggings, and the look transfers seamlessly to crisp Autumn weather.
These three necklaces are ideal choices – they work with dresses.  They work with chunky sweaters.  They just work!  They're a little bit vintage and a little bit bohemian…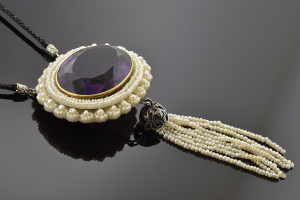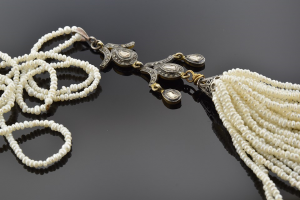 I have shown you guys several different conversion pieces, and here are two more…  The large amethyst and seed pearl center section was probably once a brooch – but now is the star of this necklace.  By adding some faceted amethyst beads, engraved silver accents, and a pearl tassel – suddenly, it's current and trendy with a little antique appeal.  Available now for $2700.  The second piece was created by combining a single Victorian chandelier earring with a modern seed pearl tassel.  It can be yours for just $1700.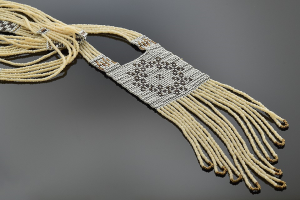 I am in love with this authentic 1920's woven piece!  From the checkerboard patterns to the tips of that fringe at the bottom – it amazes me how something that's nearly 100 years old can be so contemporary and chic…  all yours for just $1750.00.
Take your wardrobe to the next level with a one of a kind piece from Joden. 
Go to our site and look, then come to Joden and touch. 
Written by Carrie Martin
Photos by Shelly Isacco