Joden Girl
Baubles, Bling, and A Collector's Things
For those of you who loved the luxurious pearl scarf from a few weeks ago, but didn't want to splurge on it…  this week is for you!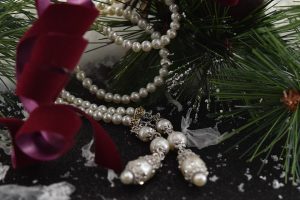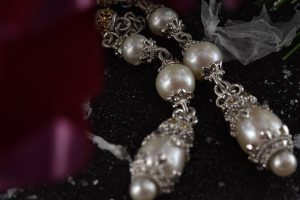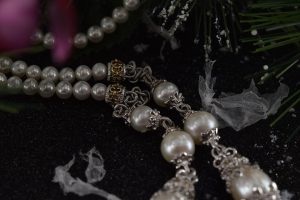 This little darling is an open-ended strand of 4.5mm pearls.  Each side finishes with a sterling silver tipped tassel…  three larger pearls graduating in size from 6.5-9.5mm are nestled inside of filigree caps.  Delicate 18 karat yellow gold accents add a touch of warmth and color.  
This piece is so versatile!  Tie it around your neck with the tassels hanging down the front OR the back if you're feeling trendy.  The knot can be tight against the throat like a choker or down lower for a more casual feel.  My absolute favorite way to sport this scarf is not as a necklace, but rather wrapped around the wrist like a bracelet!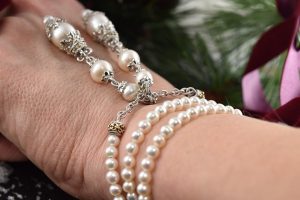 Those tassels dangling down onto the hand is everything!  Typically, I don't wear bracelet because my wrist is small, I find them to be cumbersome.  With this, I am able to adjust the fit and it works perfectly.  For a more formal occasion, this strand can be woven through the hair or wrapped around a bun.  Priced right at just $475 – make it yours today.  
Written by Carrie Martin
Photos by Dana Jerpe