Joden Girl
Baubles, Bling and Fantasy Things
Christmas is already a memory and New Year's is on the horizon.  We have hopes and dreams for the coming year.  There are resolutions to be made (and often broken) and visions of grandeur for 2020; castles in the sky and fantasies. 
At Joden, fantasy has a whole different kind of meaning.  Check out this awe-inspiring beauty from the 1970's.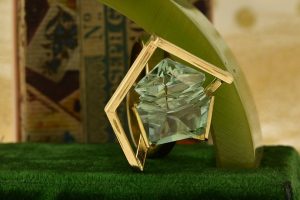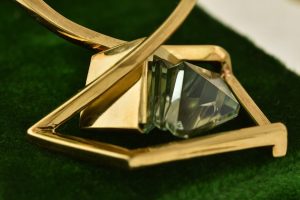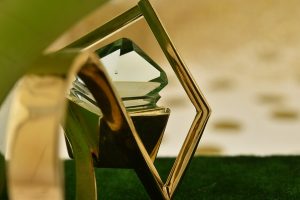 An entrepreneur and visionary, Bernd Munsteiner single-handedly revolutionized gem cutting in the 1960's.  His free-cutting technique broke free from all the accepted shapes and cuts like round, oval, and square.  His eccentric faceting style reveled in the uniqueness of each gem and showcased the ingenuity of the lapidary.
Recently, this 18 karat yellow gold bauble appeared on Joe's desk.  And I have to admit, I have been fascinated with it ever since.  The question is – Do I like it or not?  I love the sleek line of the wider shank.  Made with a bypass-like flair, the ring cathedrals up to form the structure that holds that luscious greenstone – a 4.00 fantasy cut green tourmaline.  It's futuristic and chic and is moderately priced at $1,875.00.
When these stones first came on the scene, many jewelers were taken aback.  The "outside of the box" thinking was rejected initially.  As time went on, and horizons widened, the popularity of fantasy cut gems grew exponentially.  Some of the more intricate works are highly collectible, with some finding permanent homes in museums.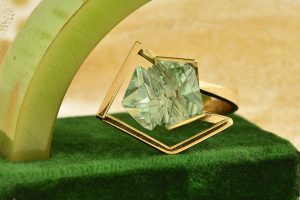 What do you think of this enigmatic enchantress?  Hot or Not?  I can't wait to see what you think!
Written by Carrie Martin
Photos by Dana Jerpe