Joden Girl
Baubles, Bling, and A Collector's Things
Last week we shared several lavalier-style pendants on Instagram and Facebook (if you aren't following us, you're missing out!) and received rave reviews.  These delicate little gems were popularized by Duchesse de la Vallière, a mistress of King Louis XIV of France.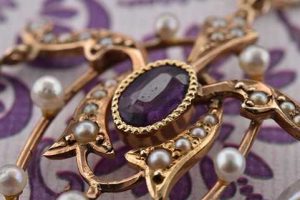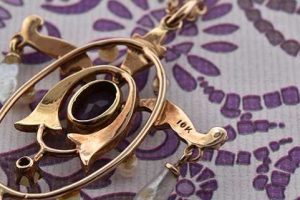 This one is a recent acquisition that quickly made it's way to Joe's Special Box.  As you know, this box is a haven of super sweet (although not usually expensive) treasures.  Joe often squirrels these tiny trinkets away with the intention of giving them to his granddaughter.  
This particular one reminds me of a miniature chandelier.  An oval amethyst center is surrounded by a series of delicate seed pearls and fine gold wire work.  Three elongated freshwater pearls dangle freely from the left, right and center.  This diminutive beauty is in pristine condition and sells for just $300.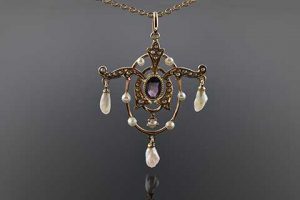 Authentic antique jewels like this one are highly collectible and quite popular.  Make this one yours today.
"You can go to a museum and look, or come to us and touch."
Written by Carrie Martin
Photos by Dana Jerpe