Joden Girl
Baubles, Bling, and A Collector's Things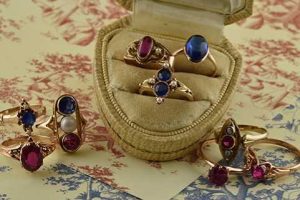 Today is Memorial Day – in honor of this momentous holiday, I'm sharing a small collection of red, white, and blue beauties from Joe's Special Box.  Each one of these little gems was crafted at the end of the Victorian Era, and each one gleams with a vibrant colored stone.  What you may not realize is that all of the stones are imitation and 100% authentic!  It's a common misconception that just because a piece of jewelry is antique then it must also contain natural gemstones.  However, simulated, imitation, and synthetic stones have actually been used in jewelry for nearly 200 years.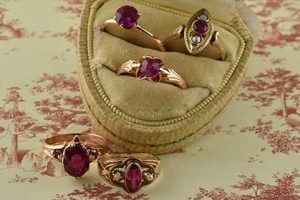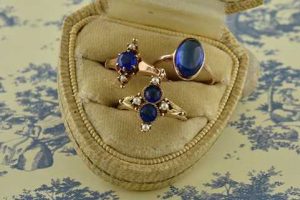 Each ring has unique attributes that appeal to me; whether it be dainty seed pearl trim, hand-carved details or the exceptional setting techniques, there is a little something that sets each one apart.  While I love all of these delicate darlings, I do have a personal favorite!  And I bet you do, too.  Here's mine…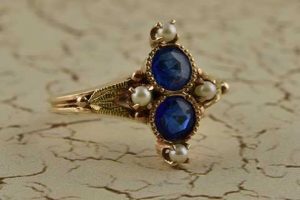 In pristine condition, this twin blue stone ring is everything!  I adore the milgrain-edged bezel setting and the delightful leaf detail on each shoulder.  The four pearls are the icing on the cake.  This one is available now for only $580.00.  For more information on any of the rings showcased here, give me a call at 800.747.7552 or send an email to carrie@joden.com.
"You can go to a museum and look, or come to us and touch."
Written by Carrie Martin
Photos by Dana Jerpe