Joden Girl
Baubles, Bling and Insider Information
What came first…  the skateboard or the loupe?  In Jay's case, it was definitely the board – although both are still an integral part of his daily grind.  From ollies to kickflips – he's been skating for more than forty years – a lifelong hobby that never fails to put a smile on his face and a new pair of Vans on his feet.  In much the same fashion, he picked up a loupe over twenty-six years ago and hasn't put it down since.  
Jay joined his father, Joe, in the family business after a misguided year in college that was followed by a few years of odd jobs and assorted career endeavors.  With a little arm-twisting, Joe convinced Jay to give the jewelry business a try.  He proved to be a quick study – a natural with customers and wholesale clients alike.  Although his year at Edinboro University was less than successful, Jay excelled at the GIA (Gemological Institute of America).  He earned his Graduate Gemologist degree in 1998, and then returned home to put his education to good use.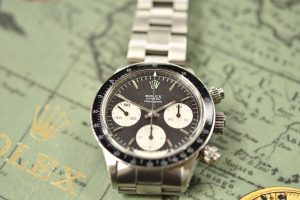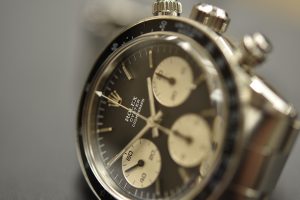 Now, more than half a lifetime later, Jay credits his father with their mutual success and the exponential growth of what was once just a small town jewelry store.  When I asked him what he considers to be his biggest accomplishment while working with the company, he contemplated the question.  Finally, he attributed the wealth of knowledge and respect that he has gained in the industry by being able to flourish within the environment he was blessed to be presented with.  Early on, Jay was puzzled when colleagues would seek his advice even though they'd been in the industry much longer than he had.  But now he has come to understand that Joden is a very unique business, a true treasure chest that encompasses everything from sterling silver to exceedingly rare antique jewelry.  The knowledge gained from this vast exposure allowed him to learn far more than even he realized.  And again, he confirms that every bit of it was made possible by Joe.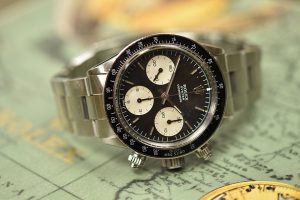 For those of you that know him, it will come as no surprise that Jay selected this watch as one of his favorite pieces.  This 1969 vintage Rolex Daytona (Model 6263) was gifted to the original owner upon his college graduation.  It was serviced by Rolex in 2015 and hasn't been worn since.  It's in house and available now for $56,500.00.  His second favorite piece may be a bit more surprising but is just as rare.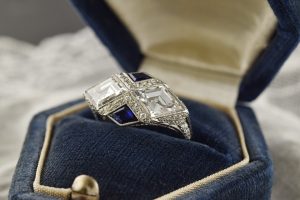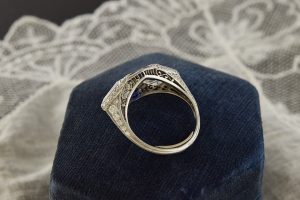 This stellar example of Art Deco artistry was handcrafted from platinum in the 1920's.  Featuring a matched pair of parallelogram diamonds that have a combined weight of 3.00 carats, this authentic beauty is extremely unique.  With a color grade of D and a clarity grade of VS, these two diamonds were cut during an adventurous time.  New and unusual shapes were just beginning to emerge.  Juxtaposed with those diamonds are a matched pair of synthetic sapphires that are original to the ring.  It's truly stunning…  and while you're welcome to take a look at it, this dazzler is not for sale.
When asked about his least favorite piece, Jay thought for a moment and then referenced a portrait enamel that we had featured just a week ago.  He compared the image to the Wicked Witch of the West.  I can't argue with his observation!  The craftsmanship is undeniable even if the appeal of the subject is questionable.  Multicolored enamel and rose cut diamonds combine in this portrait – it's available on our site for just $1,400.00.
Never knowing what each day holds is the very thing that captures and holds Jay's attention.  It's random and unexpected.  With an easy smile, Jay greets the customer at the counter.  With his loupe in hand, he's more than ready to face any adventure that may come.
"You can go to a museum and look, or come to us and touch."
Written by Carrie Martin
Photos by Dana Jerpe