Natural Pearl and Persian Turquoise Pendant
5519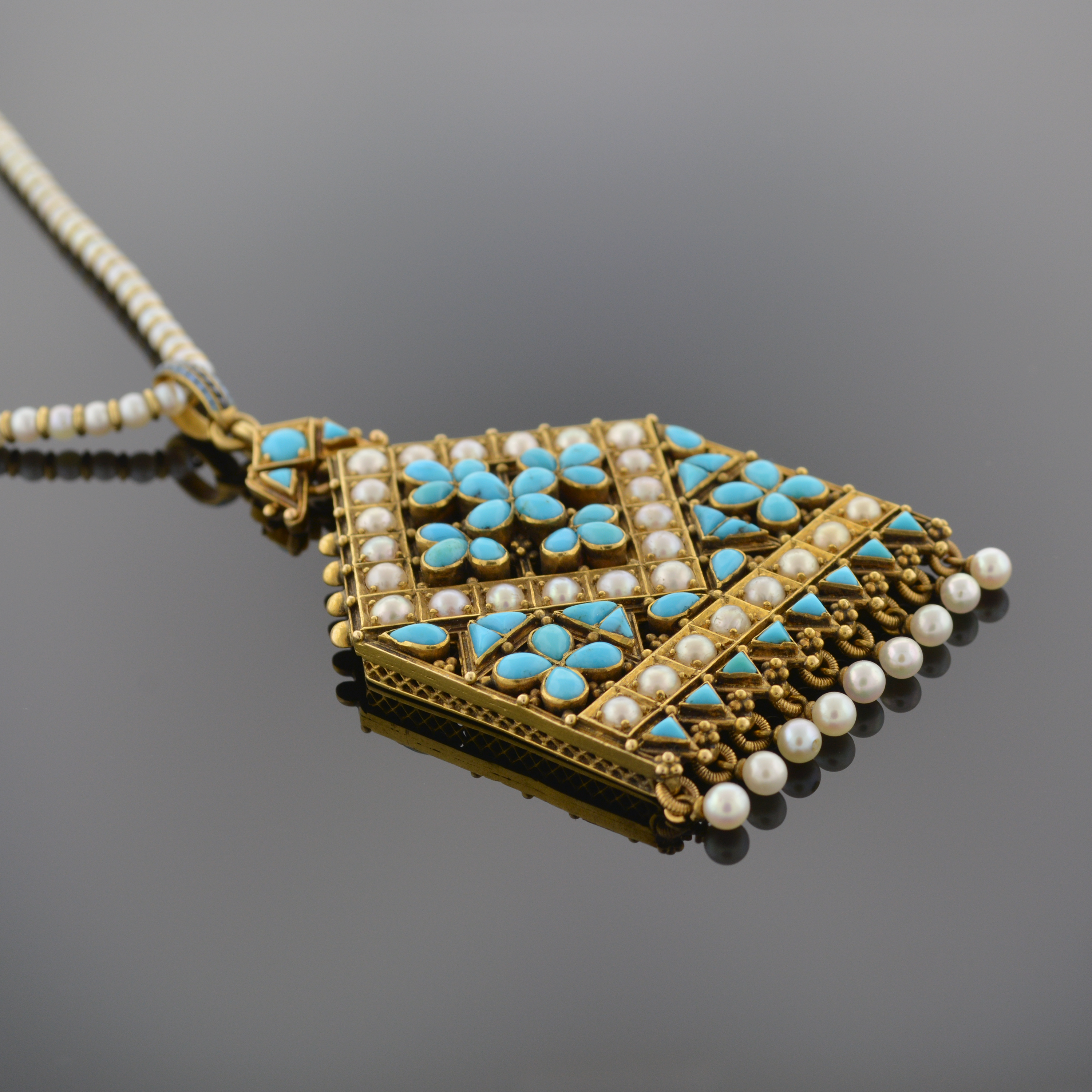 Fine tear-drop Persian turquoise sections join to form both Tres Foil and Quatrefoil flowers in the center of this architecturally designed pendant. These petals are bordered by a square of natural pearls. This piece is further accented by a row of nine pearl dangles. This pendant is suspended by a strand of pearls, each spaced by a gold ring.
Signed "C.G."

The Joden Experience
We Encourage You to Contact Our Experts
Risk Free, Money Back Guaranteed!

(800) 747-7552
We stand behind the value and quality of our items. We feel that your experience with us should be enriching and filled with discovery. We love to educate our customers and we are passionate about the history of our jewelry. We are happy to personally talk to you about any item in our inventory. Your satisfaction with your purchase is guaranteed.
Questions? View our Polices Here
Ask questions about a piece, or call us at (800) 747-7552.