Joden Girl
Baubles, Bling, and Tiffany Things
In the jewelry world, few words evoke as strong a response as "Tiffany".  It's a name that is recognized by Baby Boomers, Generation X, and Millennials alike – it's synonymous with classic style and nearly two hundred years of excellence.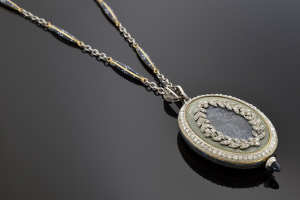 This piece is one of the finest that I've ever seen.  Handcrafted in the early 1900's from 18 karat gold and platinum, it positively screams quality.  From the tiny cabochon sapphire at the tip of the pendant to each polka-dotted link in the chain, it is absolute perfection.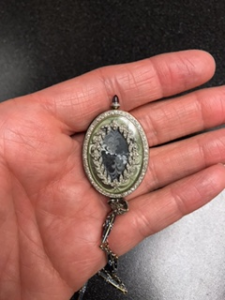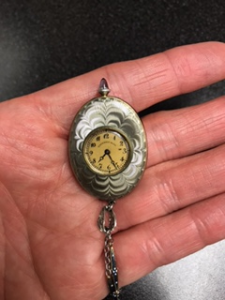 And it's a watch!  The front and back of the watch are hand enameled in three different patterns with both sage green and blue gray colors using the guilloche technique.  A tiny wreath of rose cut diamonds further decorates the center section while the outer portion is rimmed with a rose cut diamond halo.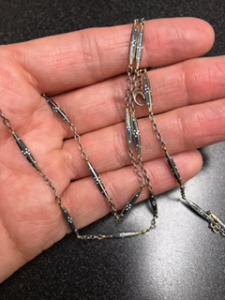 The versatility of this piece is unmatched as the chain can be worn alone or even as a bracelet – just wrap it around and then clasp it!  It's a pendant, a watch, a chain, AND a bracelet.  It's jewelry genius, and it's only available at Joden.
"You can go to our site and look, then come to Joden and touch."
Click on our newsletter link below and have Joden Girl delivered straight to your inbox.