Joden Girl
Baubles, Bling, and A Partridge In A Pear Tree
For the holiday season, I am going to be blogging about the most sought after gifts at Joden.  Welcome to The Twelve Gifts of Christmas.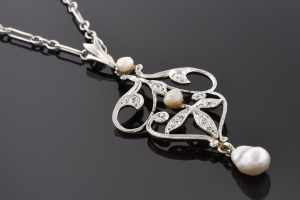 This pendant is Edwardian jewelry at its finest; it was handcrafted from platinum and 14 karat yellow gold, accented by natural pearls and eight Old Mine Cut diamonds.  Priced right at just $1150 – it is the perfect stocking stuffer!  Go to our site and make it yours today!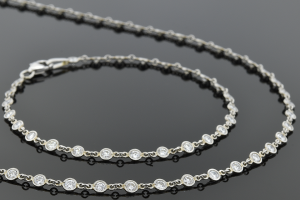 If you are a modern girl, these diamond station necklaces are the perfect addition for every wardrobe.  We offer multiple styles in our store starting at just $400.00.
For extra incentive, all items purchased from our website, www.joden.com, on November 25th and 26th will come with a $100 Joden gift card that can be used on your next purchase.  Take advantage of this amazing deal!
Go to our website and look, or come to Joden and touch.
Written by Carrie Martin
Photos by Shelly Isacco