Joden Girl
Baubles, Bling, and A Collector's Things
A beautiful cross pendant…  very few things have as much meaning as this simple yet significant piece of jewelry.  For thousands of years, this symbol of faith has been crafted from a myriad of materials…  stone, wood, and precious metal.  From the most primitive to the highly ornate, nothing could be more iconic.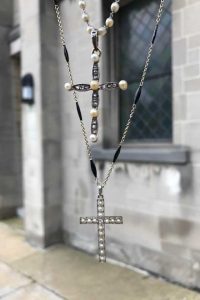 These two beauties are no exception…  a pair of vintage pieces featuring superb craftsmanship and classic elegance.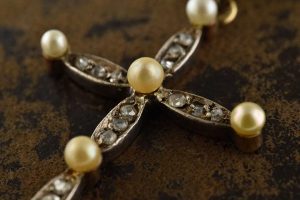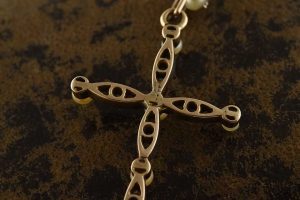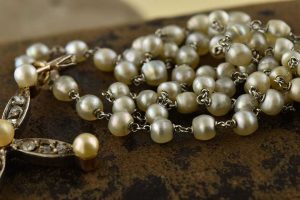 Silver on 15 karat yellow gold – it's a true antique treasure!  The patina on this Georgian cross is glorious.  I love how it pools heavily in each crevice then nearly fades away on the rounded arches.  Six natural pearls and eighteen rose cut diamonds bejewel the front side of this pendant.  It slides on a platinum pearl chain and is available now for $3,850.00.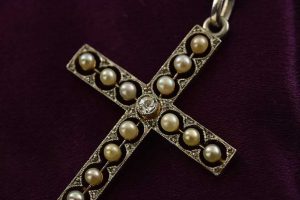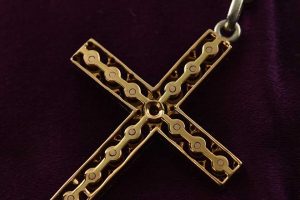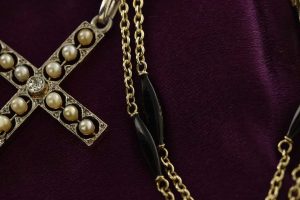 This gem is an Edwardian showstopper made from 15 karat yellow gold topped with a layer of platinum.  The body of the cross is accented with a series of 15 pearls and one round diamond center.  The lace-like appearance is achieved utilizing milgrain edging, rose cut diamond trim and a hand pierced pattern.  Worn on an 18 karat white gold chain with black enameled segments, this cross is available for $2,750.00. 
Actions speak louder than words.  Show your faith with an exceptional cross from Joden.
Written by Carrie Martin
Photos by Dana Jerpe