Joden Girl
Baubles, Bling, and Heartfelt Things
A former fashion model, Elsa Peretti has had her finger on the pulse of style for more than fifty years.  She began creating jewelry in the seventies, and became an independent designer for Tiffany and Co. in 1971.  Already an award-winning stylist, Peretti brought a fresh and modern perspective – attracting a younger audience to the iconic brand.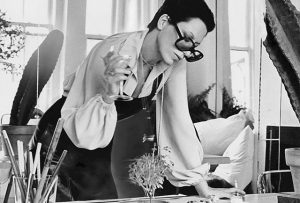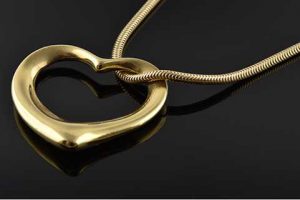 This open heart pendant is the epitome of the aesthetic genius that is Elsa Peretti.  The sensual lines of this classic shape make wearing it both enjoyable and effortless at the same time.  The pendant has been crafted in multiple sizes and metals.  This particular one is the 27 mm size, sculpted from 18 karat yellow gold.  We have paired it with a 14 karat yellow gold snake chain.  This sophisticated symbol of love slides like silk across the length of the chain – gliding with the movement of the body.  
Peretti has been quoted as saying "I am not an artist, I am a craftswoman."  Like all Tiffany pieces, the open heart pendant is designed to last, not to be discarded with the next trend.  It's a quintessential wardrobe necessity, and it's available now at Joden for just $780.00.  Make it yours today.
"You can go to a museum and look, or you can come to us and touch."
Written by Carrie Martin
Photos by Dana Jerpe