Joden Girl
Baubles, Bling, and Holiday Things
The first snowflakes fell today, covering everything in a glittering white blanket.  Snow is the one thing sure to get me in a festive spirit, and with Thanksgiving just two weeks away…  there's no denying it.   The holiday season is officially upon us – let the celebrations begin!  
My favorite part of this time of year are the parties and gatherings – whether they be with family or friends, there's nothing quite like spending time with the ones you love.  Twinkling lights, clinking glasses, platters overflowing with delicious treats and SO much laughter!  Silly as it may seem, one of my biggest dilemmas always seems to be the same…  "What do I wear?"  
Joden to the rescue!  We have the perfect gems and jewels for every occasion.  Whether you're snuggled in for movie night in warm flannel jammies or glamming it up to dance the night away in sequins and heels – make sure your jewelry is from Joden.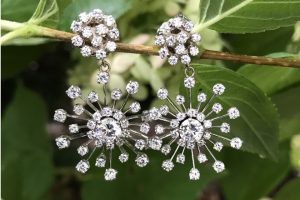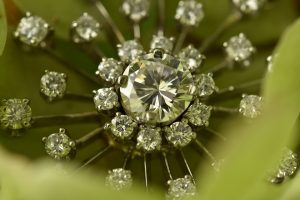 These platinum and white gold dangles are so festive!  Resembling snowflakes, each one features a .50 carat diamond at the center.  These round brilliants are surrounded by an additional eighty-six sparklers that have a combined weight of 2.25 carats!  These 1960's vintage earrings are finely made; expertly set with bright white diamonds.  Add a bit of dazzle with these beauties for $4,800.00.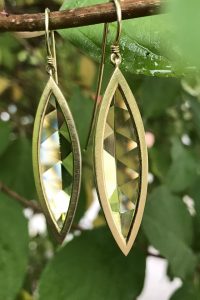 I absolutely adore the ultra-modern feel of these sleek numbers.  An 18 karat yellow gold marquise-shaped band encapsulates the outer edge of a fancy-cut lemon yellow citrine.  Reflecting light like a mirror, these earrings have a chic vibe about them.  Each stone swings freely from a long wire…  they're available now for $2,100.00.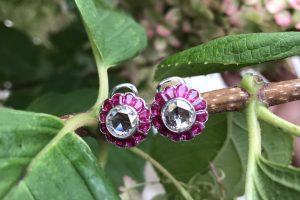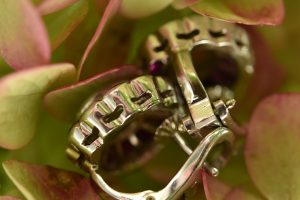 These flower-esque gems might have you asking "Are those earring old, or are they new?"  It's a good question, considering that the center stones are rose cut diamonds – a cutting style that has been around for more than 150 years.  The diamonds weigh 1.00 carat each and are surrounded by a series of vibrant ruby petals.  The twenty-four rubies have a total weight of 3.00 carats!  These botanical beauties are brand new, moderately priced at $8,750.00.
These and countless others are waiting for you at Joden.  Stop in and find the ideal accessory for each and every holiday party on your calendar!  
You can go to a museum and look, or come to Joden and touch.
Written by Carrie Martin
Photos by Dana Jerpe