Joden Girl
Baubles, Bling, and Cocktail Rings
Stone setting, gold soldering, laser welding, rhodium plating, ring sizing…  all of these things and more happen in our shop every day.  With two full-time master bench jewelers, we have been providing the finest quality jewelry repair and restoration for nearly fifty years.  
In our never-ending quest to fill our cases with drool-worthy vintage gems and jewels, we often stumble across pieces that are in need of a little love…  perhaps a diamond needs tightened or a prong needs re-tipped.  Occasionally, exceptional pieces receive a total renovation.  Our specialists breath new life into the time worn treasures.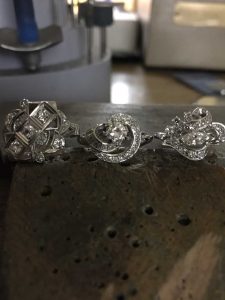 I pulled each piece of this Mid-Century Modern trio from a small square box; carefully etched onto each corner with painstaking precision are the words "New Goods".  It's a cache of the most recent acquisitions including these spectacular cocktail rings fresh from the shop.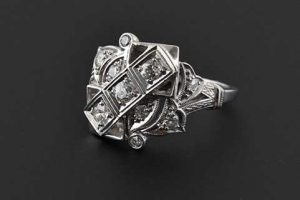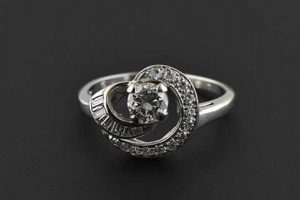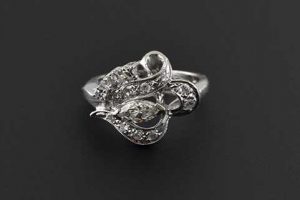 The term "cocktail ring" was coined during the prohibition years.  Secret parties were held, serving forbidden alcoholic beverages.  Women's roles were changing in their households as well as society.  When these ladies arrived at a taboo get-together – they ARRIVED – dressed to the nines with diamonds dripping off their fingers.  Sporting a giant sparkler on your right hand was a way to declare that you were more than a wife, more than the rings on your left hand.  
Bold open designs combine with swirling lines and bursts of diamonds to create an Old Hollywood look.  These asymmetrical beauties feature round and fancy shaped diamonds accented by beaded edges, delicate engraving, and even more diamonds.  Imagine showing up to a party wearing one them on your right hand!  Make your own statement…  pricing begins at $1350.
Like us on Facebook, follow us on Instgram, then come visit us at Joden where our statement has always been…
"You can go to a museum and look, or come to us and touch."
Written by Carrie Martin
Photos by Dana Jerpe