Joden Girl
Baubles, Bling, and A Collector's Things
I can't resist a piece that tells a story.  I'm not sure how this tale began…  perhaps with "Once upon a time" or maybe even "Long ago".  There's no way to be sure.  What I do know is how it ended…  "LLewellin died March 30th, 1874."  These words are hand engraved on the outside of this Victorian mourning ring.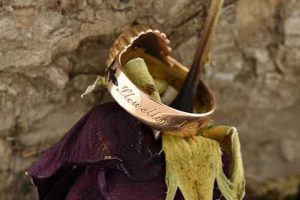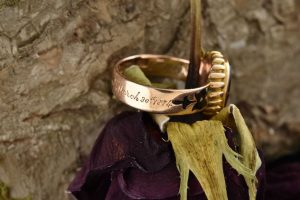 But LLewellin was only half of the story.  Inside the ring are the words "Martha Warriner Megler died.  August 21, 1867."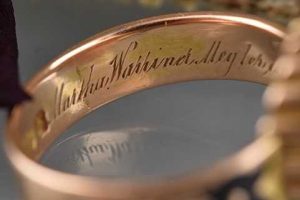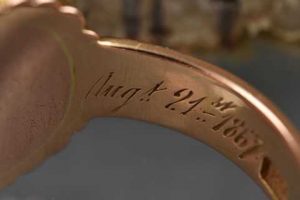 As for the beginning and middle of this romantic saga, I can only imagine.  Perhaps it was a long and happy marriage or perhaps they were star-crossed lovers.  Maybe Llewellin and Martha had children and one of them comissioned the making of this memento… a 15 karat rosy gold English ring set with an oval banded agate.  This stone is nestled in a textured halo of vertical raised lines while a pair of enameled flowers adorn the shoulders of the piece.  The inside of this ring is silky smooth – it's a comfort, both to wear and remember.  I miss the old traditions, like mourning jewelry.  After you're gone, what story will your jewelry tell?  Visit us at Joden where our pieces are the heirlooms of your future.  
"You can go to a museum and look, or come to us and touch."
Written by Carrie Martin
Photos by Dana Jerpe