Joden Girl
Baubles, Bling, and A Collector's Things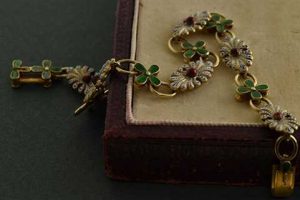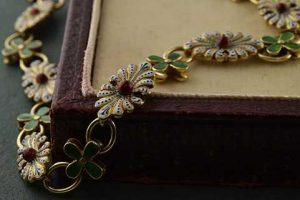 Not all the treasures at Joden are hidden in Joe's Special Box, in fact, our crowning glory is in the store for all to see.  We have one of the largest collections of the work of Carlo Giuliano in the country.  Giuliano was the favored jeweler to Queen Victoria.  His elaborately enameled creations are widely considered to be some of the finest pieces in all of jewelry history.  At Joden, we are curators of the past – cultivating passion for this lost art.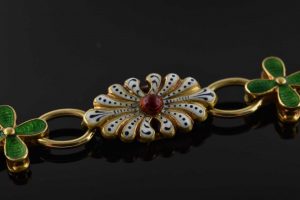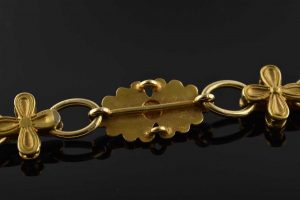 Most of the exceptional examples from the life and work of Carlo Giuliano feature striking enamel patterns – most notably crisp black and white designs like the one shown here.  Careful consideration should be given to how very precise the tiny dots are…  not once do they fade into the white background.  Never before and never again was this process able to be duplicated – it is exclusive to the Giuliano firm. 
When this bracelet made it's way into our store last week, every one of us was certain it was Giuliano.  We searched every link for the classic Giuliano trademark…  never to find it.  There is not one single hallmark anywhere to be found on this Art Nouveau beauty.  Is it un-signed Giuliano?  Joe's theory is that it was made by an apprentice…  a young artist learning the art of the master.  In any case, this bracelet is in pristine condition and is absolutely stunning.  It's available now for $8800.00.
"You can go to a museum and look, or come to us and touch."
Written by Carrie Martin
Photos by Dana Jerpe