Joden Girl
Baubles, Bling, and A Collector's Things
For most of us, life isn't quiet and relaxed.  Often, it's busy and chaotic overflowing with our careers, errands, trips to the gym, laundry, yard work and the list goes on.  The daily grind isn't always jewelry friendly.  Many of the tasks that we take on each day can be hard on our treasured gems.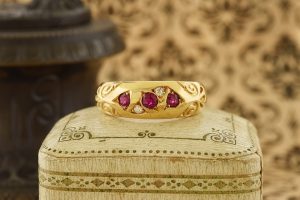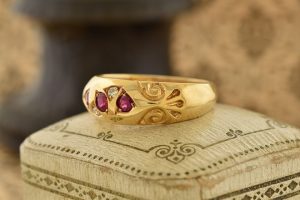 Jewelry, when properly cared for, is an heirloom that can last for multiple generations.  Simple practices can extend the life of your jewels…
Don't wear your rings to the gym.
Don't wear your rings while doing manual labor, including gardening and yard work.
Know what gems are suited for daily wear and what ones are not.
Have your jewelry cleaned and checked routinely (twice a year) by a qualified jeweler.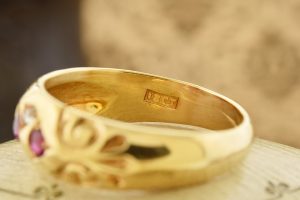 Some of my personal habits include taking off all my jewelry as soon as I get home from work.  I have a little dish in the family room that holds my rings.  This also ensures that I don't leave them laying in random other spots around the house.  On the weekend, I often only wear my wedding band.  It's a quick and easy choice for football games, grocery shopping and hanging around the house.  It also saves wear and tear on my vintage engagement ring and diamond anniversary band.  I highly recommend having a beautiful and wearable alternative ring that can be worn in most situations.
This Victorian band is an ideal choice.  Having already withstood more than a hundred years of wear, this ring is in excellent condition.  Made from 18 karat yellow gold, the band is a medium width with a nice heft.  The low profile appeal offers simple etched patterns on each shoulder.  Nestled deep into the surface of the ring are three deep red rubies and two tiny diamonds.  Both stones are ideal for daily wear.  With regular maintenance, this is a piece that can bring joy for generations yet to come.  It's priced at just $1,350.00 and is available in our showroom now.  
"You can go to a museum and look, or come to us and touch."
Written by Carrie Martin
Photos by Dana Jerpe