Tri-Color Enamel Brooch
5520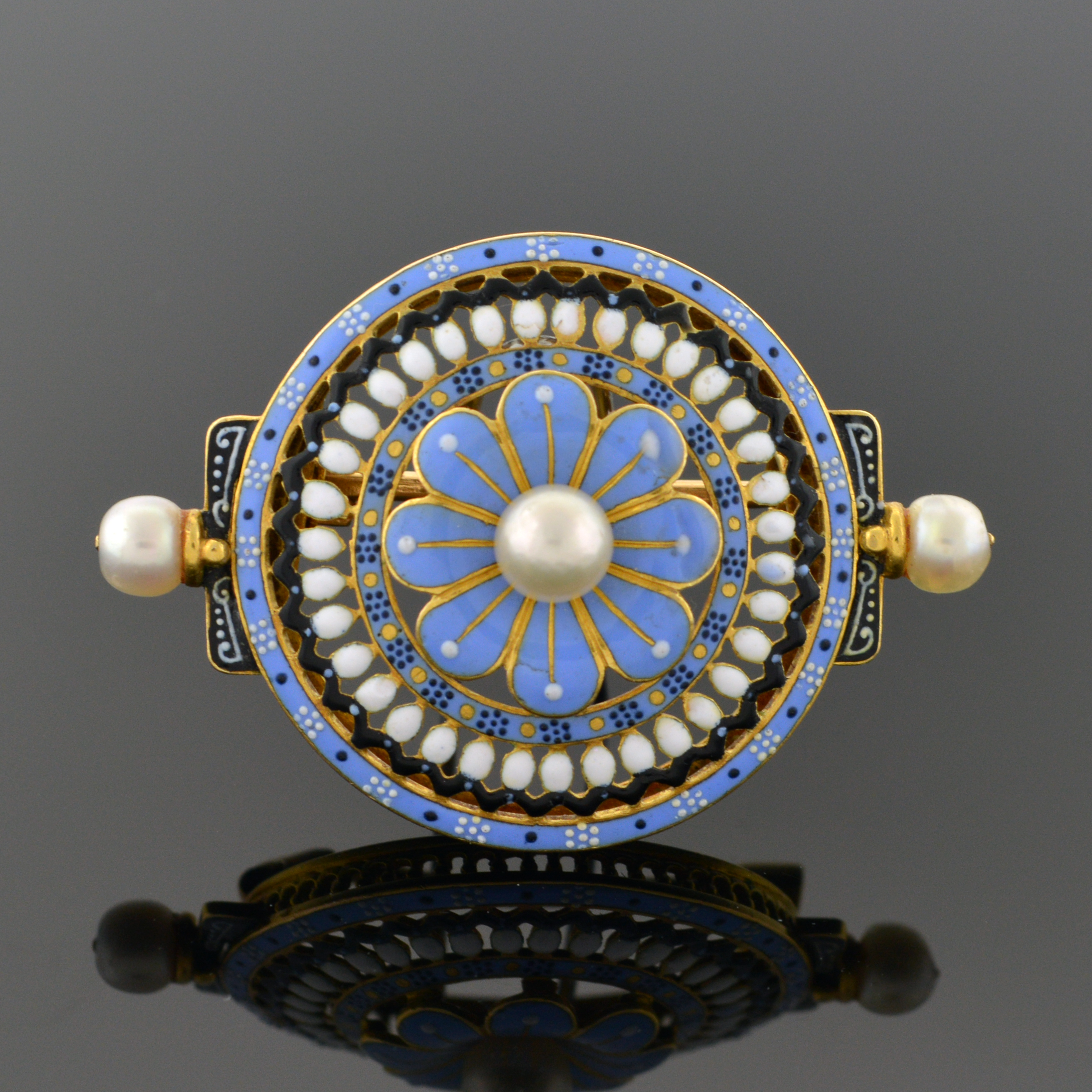 Petite brooch featuring pierced openwork enhanced with enamel. The center section of this piece is an eight-petal light blue flower with a pearl center. Intricate patterns of pique enamel surround this flower, duplicating its blue color and adding black and white to complete the tri-color theme. The look is completed with a singular pearl on the eastern and western tips.
Signed "C.G." with original fitted leather case, stamped "Le Cheminant & Co."
The Joden Experience
We Encourage You to Contact Our Experts
Risk Free, Money Back Guaranteed!

(800) 747-7552
We stand behind the value and quality of our items. We feel that your experience with us should be enriching and filled with discovery. We love to educate our customers and we are passionate about the history of our jewelry. We are happy to personally talk to you about any item in our inventory. Your satisfaction with your purchase is guaranteed.
Questions? View our Polices Here
Ask questions about a piece, or call us at (800) 747-7552.