Item #4830 Wide Etruscan Bangle Bracelet
4830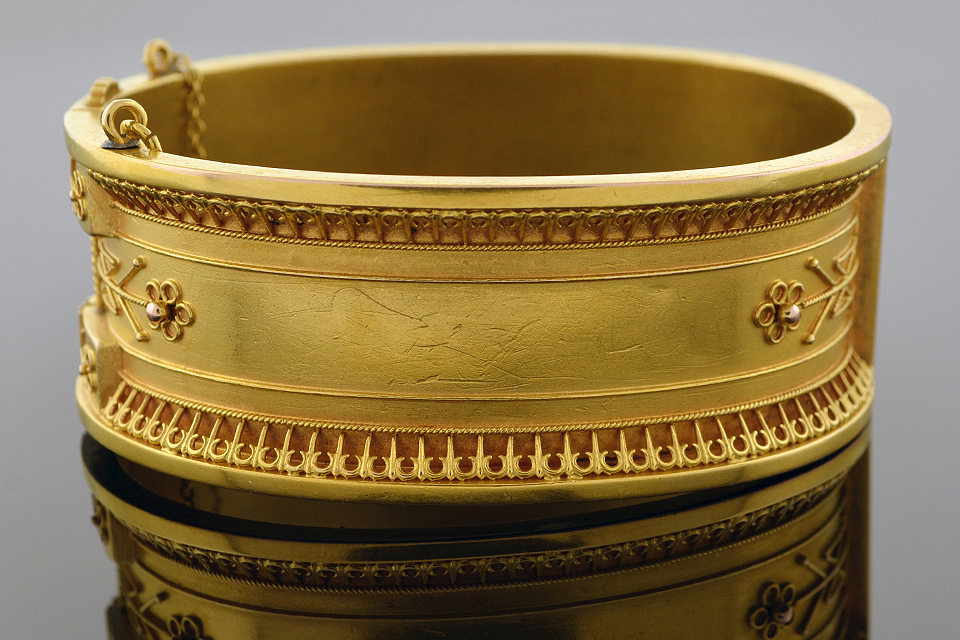 Remarkable in every detail this Etruscan revival bracelet features the incredible craftsmanship of this unknown designer. Etruscan revival artists were among the highest skill of goldsmiths in their time. The expertise to create each detail and wire by hand then solder them in place with such a delicate hand is impressive, even by today's standards. The inside circumference of this bracelet is just a hair over 6 inches making this suitable for a small to smaller than average wrist.
The Joden Experience
We Encourage You to Contact Our Experts
Risk Free, Money Back Guaranteed!

(800) 747-7552
We stand behind the value and quality of our items. We feel that your experience with us should be enriching and filled with discovery. We love to educate our customers and we are passionate about the history of our jewelry. We are happy to personally talk to you about any item in our inventory. Your satisfaction with your purchase is guaranteed.
Questions? View our Polices Here
Ask questions about a piece, or call us at (800) 747-7552.