Item #4739 Micro Mosaic Egyptian Revival Brooch
4739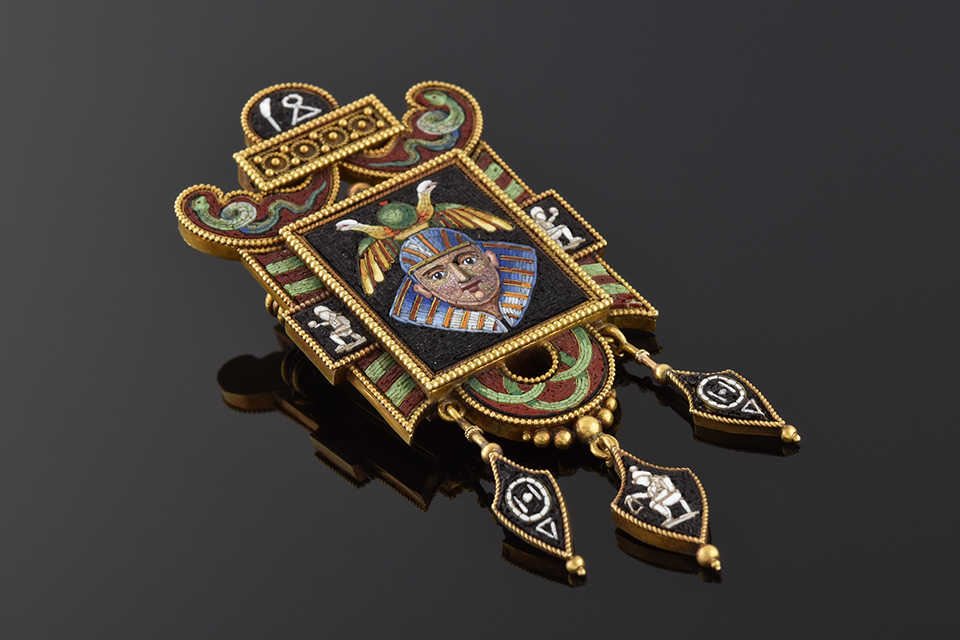 Mastered by Italian jewelers, micro mosaic is often so detailed they are mistaken for paintings. This image is particularly striking with the expert use of multi tonal hues to create rosy cheeks and shadowing throughout the scene. The images of serpents and hieroglyphics also in micro mosaic create a remarkable piece of jewelry. Beautiful jewelry was designed during the revival period of the Victorian era with inspiration from ancient discoveries during this time. This piece also incorporates an element of Etruscan revival across the top and on the back side a hair receiver locket. A shepherds hook and a sheath over the pin completes this incredible work of art.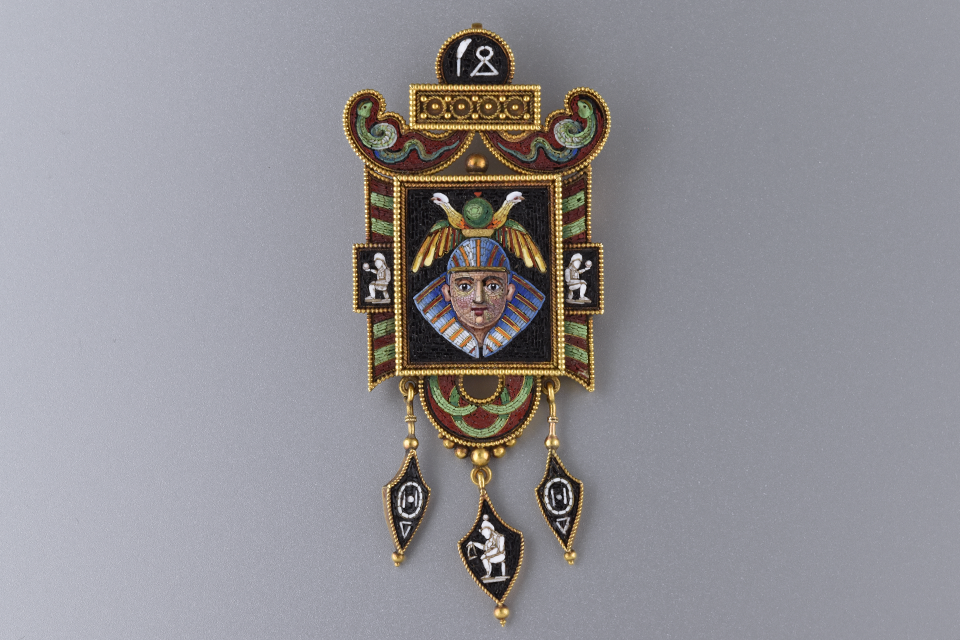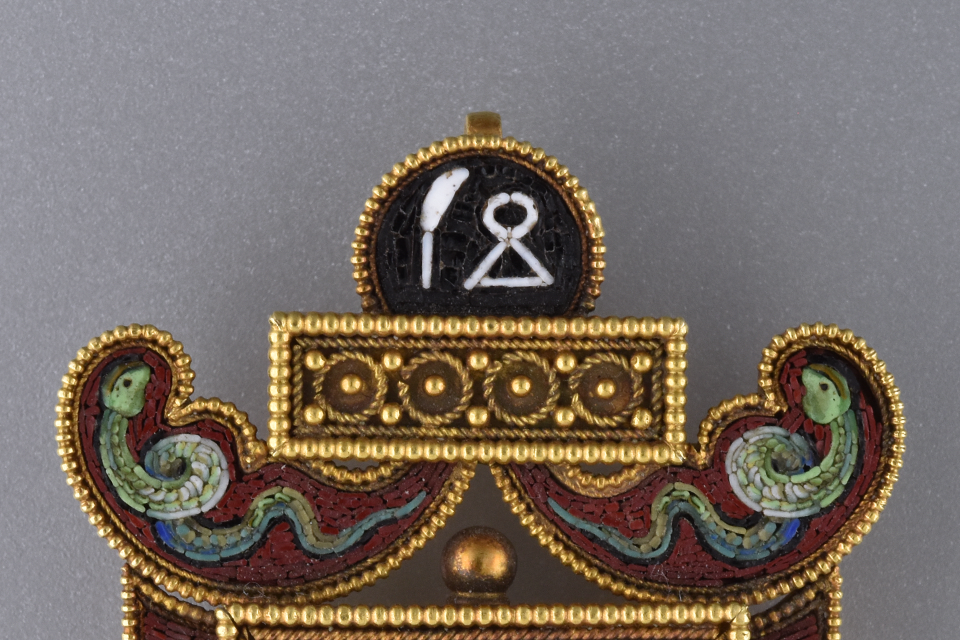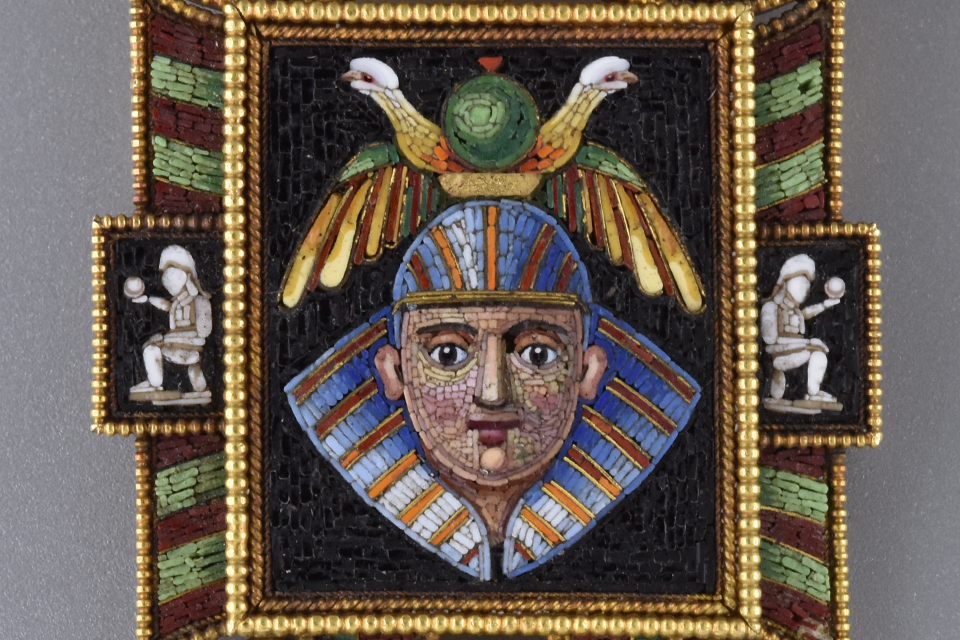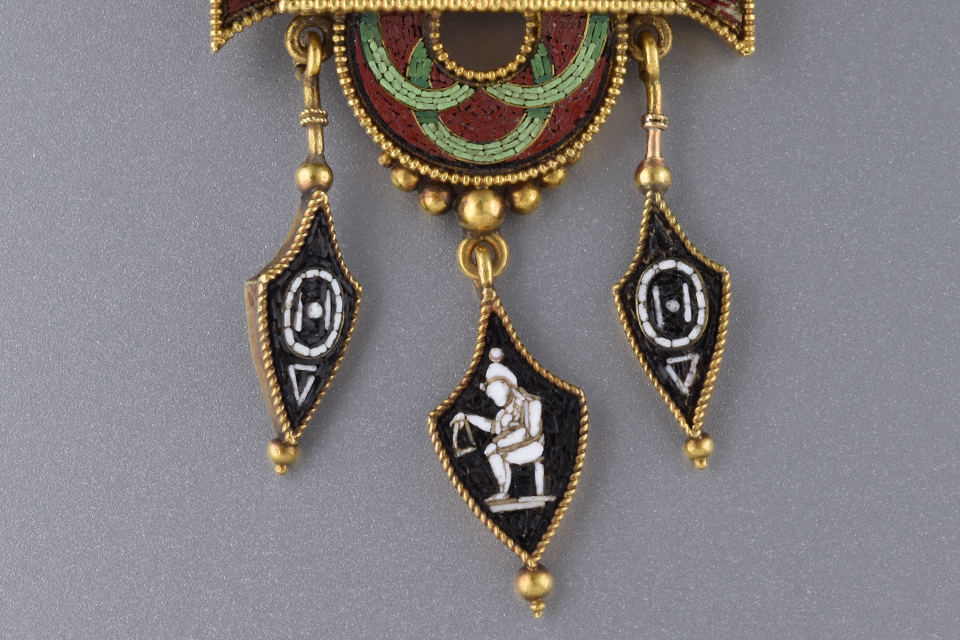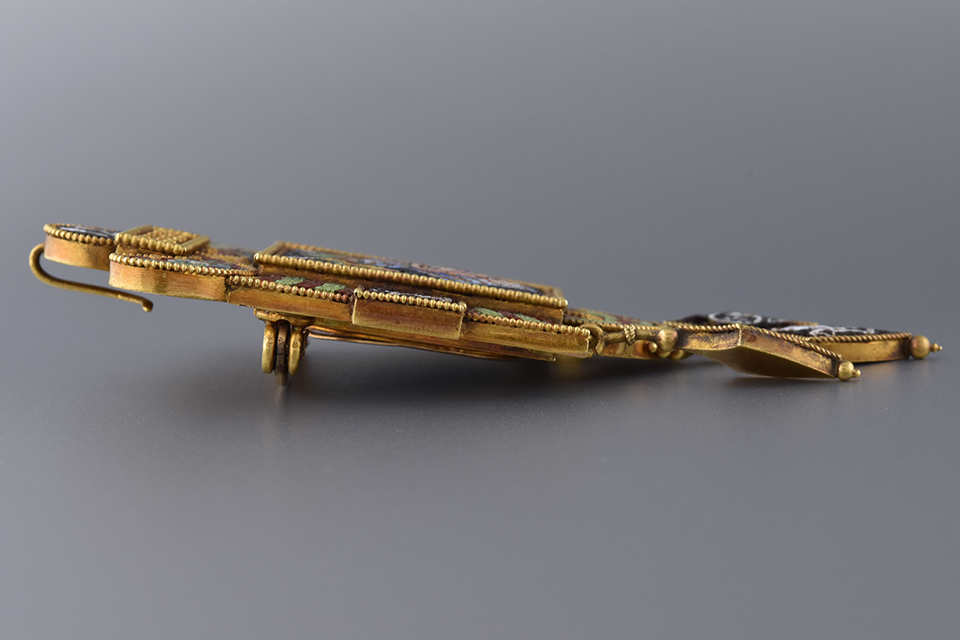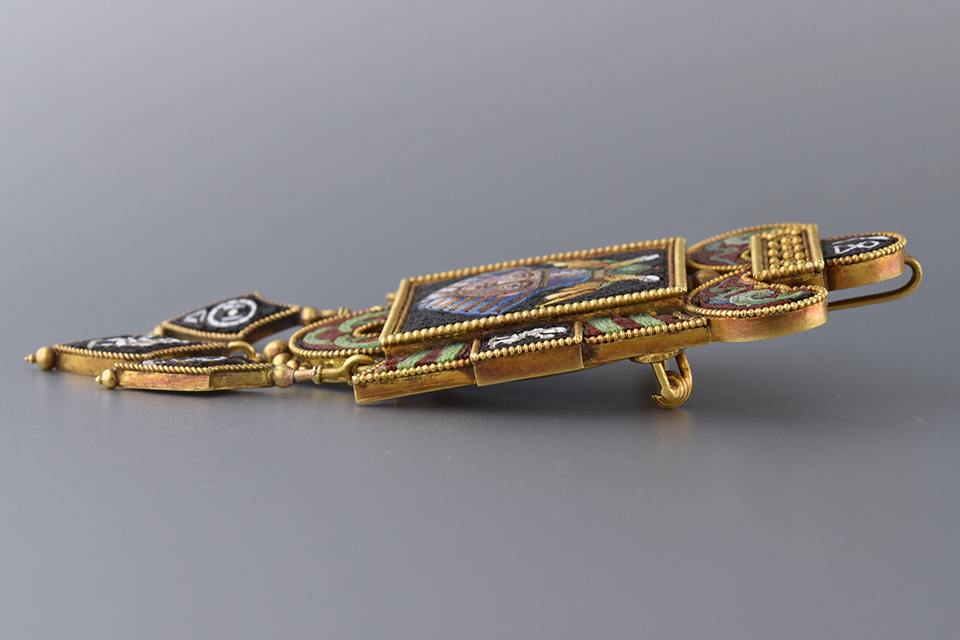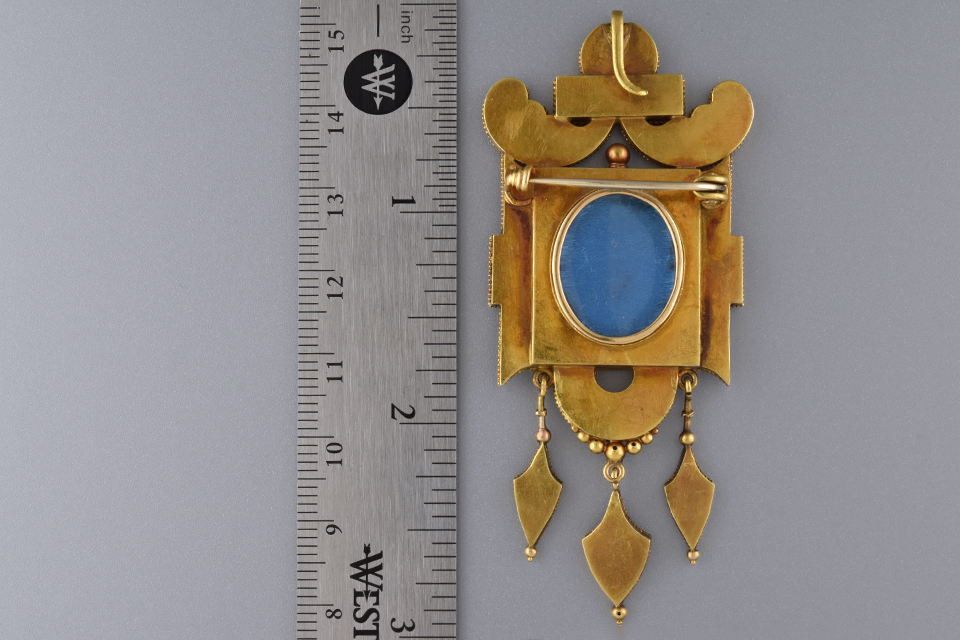 The Joden Experience
We Encourage You to Contact Our Experts
Risk Free, Money Back Guaranteed!

(800) 747-7552
We stand behind the value and quality of our items. We feel that your experience with us should be enriching and filled with discovery. We love to educate our customers and we are passionate about the history of our jewelry. We are happy to personally talk to you about any item in our inventory. Your satisfaction with your purchase is guaranteed.
Questions? View our Polices Here
Ask questions about a piece, or call us at (800) 747-7552.