Item #4044 Square Emerald Cut and Bullet Diamond Ring
4044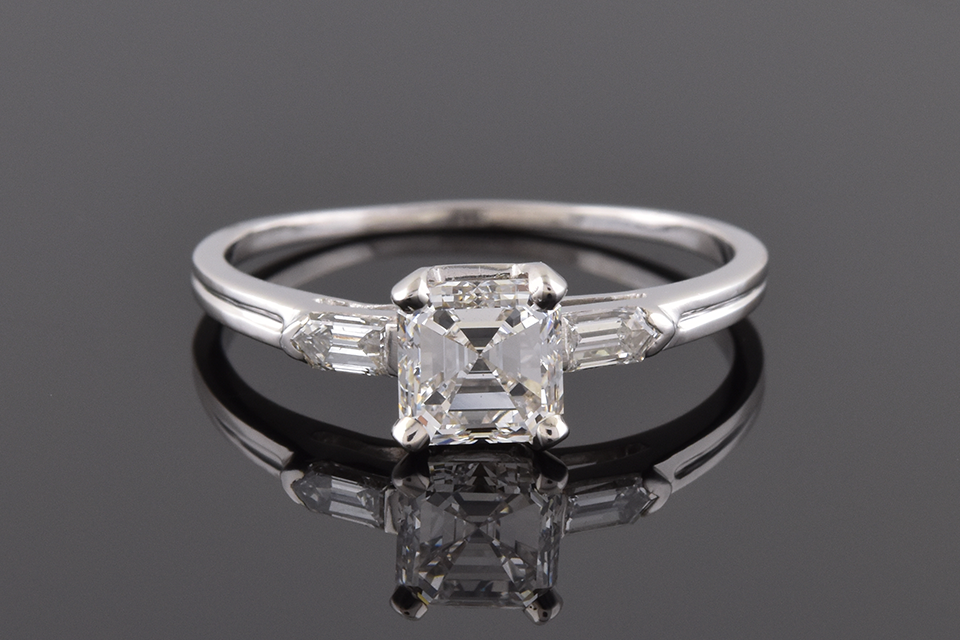 The center of this engagement ring is a square emerald cut diamond that many refer to as an Asscher cut. Flanking the center are two bullet cut diamonds.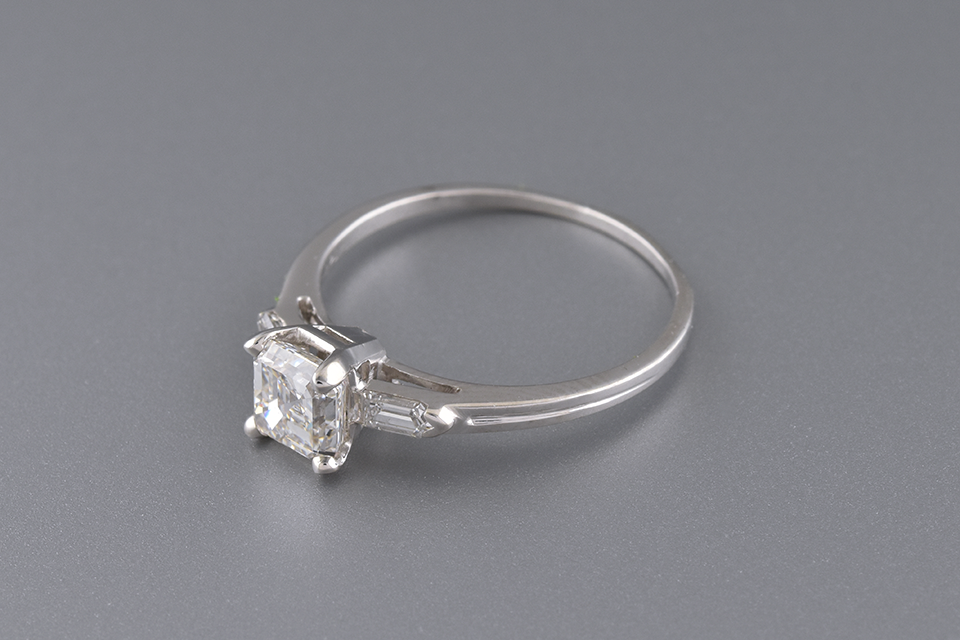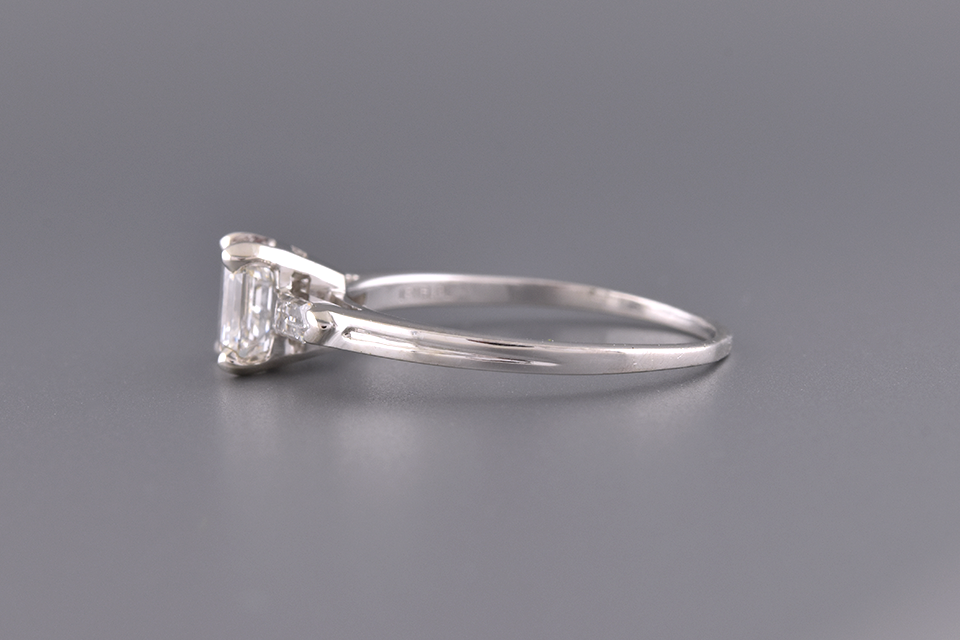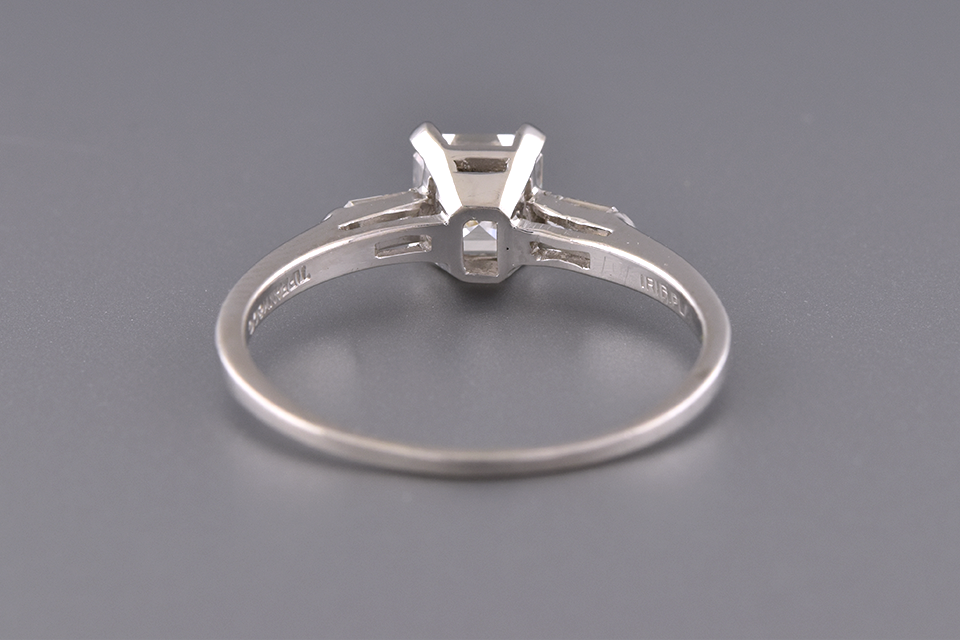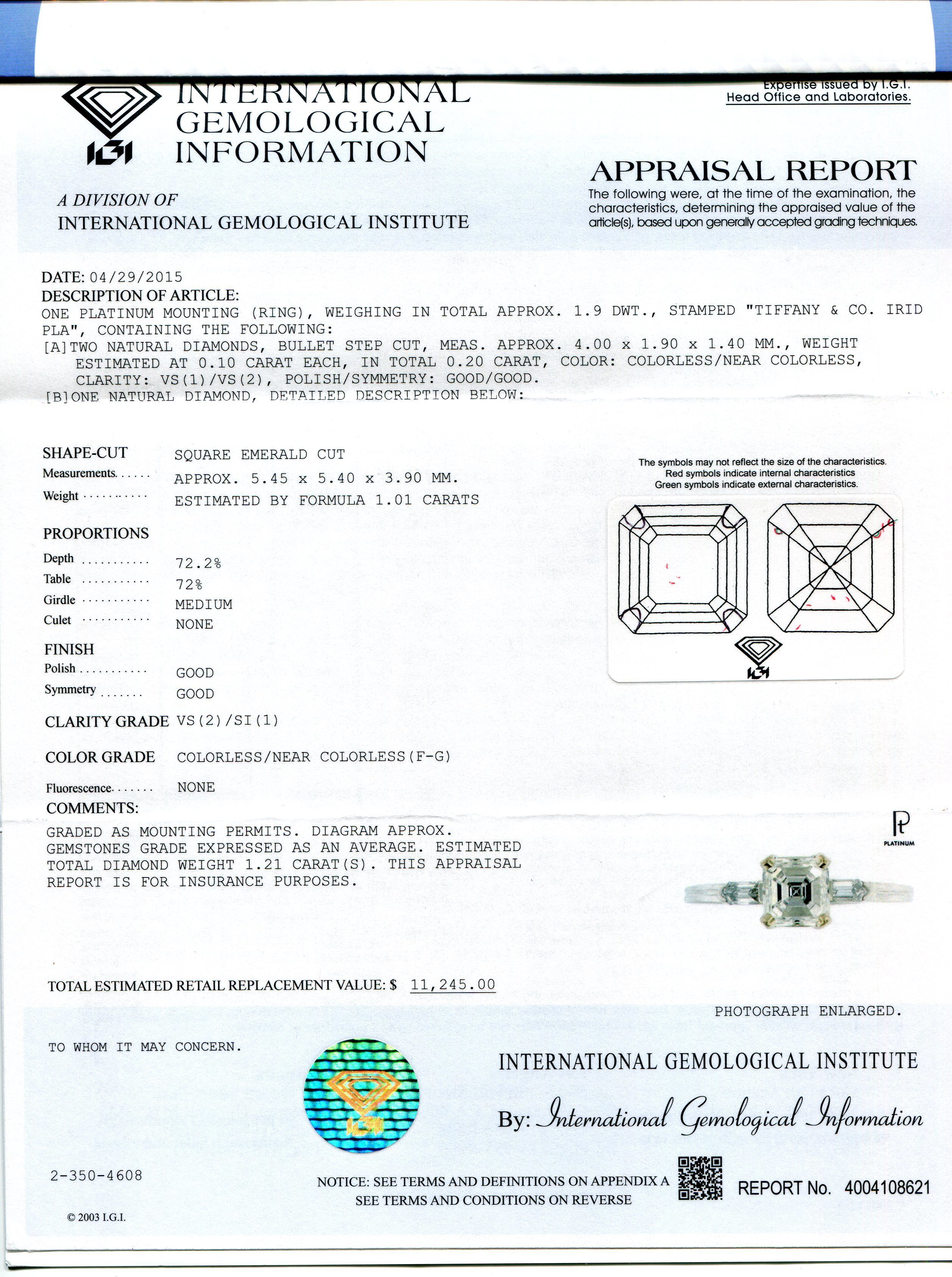 The Joden Experience
We Encourage You to Contact Our Experts
Risk Free, Money Back Guaranteed!

(800) 747-7552
We stand behind the value and quality of our items. We feel that your experience with us should be enriching and filled with discovery. We love to educate our customers and we are passionate about the history of our jewelry. We are happy to personally talk to you about any item in our inventory. Your satisfaction with your purchase is guaranteed.
Questions? View our Polices Here
Ask questions about a piece, or call us at (800) 747-7552.